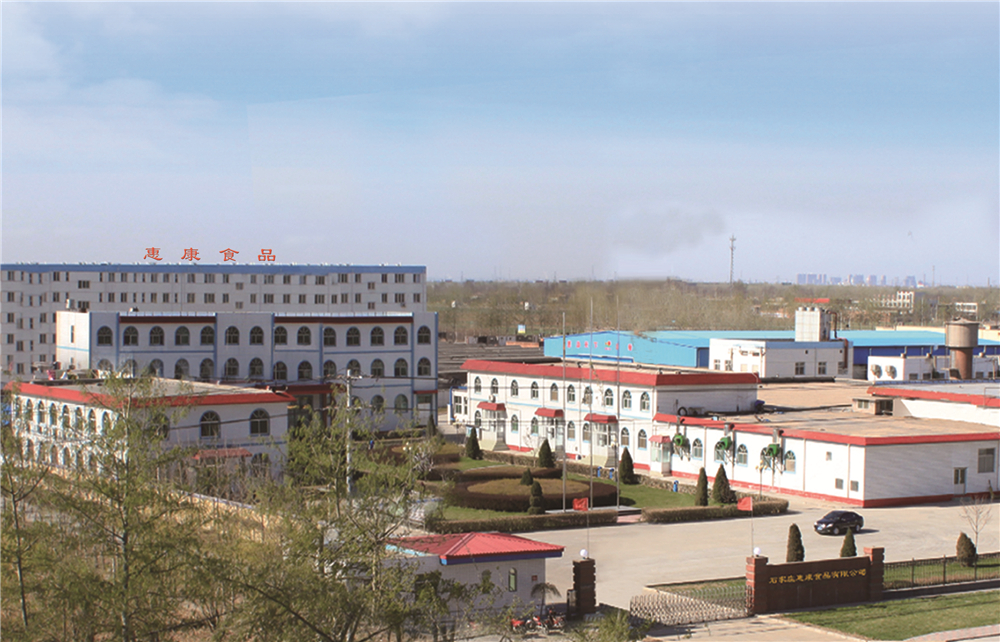 Shijiazhuang Huikang food Co., Ltd. was set up in 1993, with registered capital 10 million RMB. It's a large food processing enterprise and also is an integration of production, processing and trade.
Huikang food company is located in Zhengding county, Heibei province, close to Shijiazhuang airport, near the Beijing-Shenzhen Expressway, and 240Km to Beijing, 350km away from Tianjin Port. There are predominant geography position and convenient traffic facilities.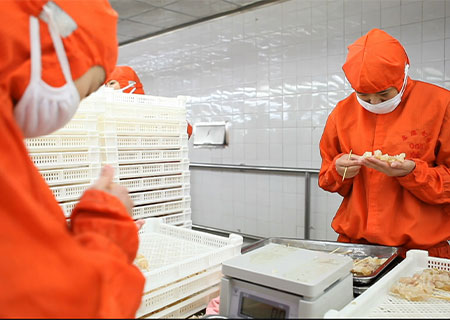 The company covers an area of 45000㎡, has one sealed cooked food workshop,with area of 2800 ㎡, produces 10 tons of cooked products each day; One comprehensive workshop for processing fruits vegetables and wheaten food with area of 1800㎡, can produce 18 tons of day; One researching and developing workshop for new products,which has one set of complete researching facilities; Three low temperature,can store 3500 tons of products; One microorganism and physical/chemical analysis Laboratory, which has advanced apparatus and testing equipment; In addition, the company also has a demonstrating park for planting fruits and vegetables.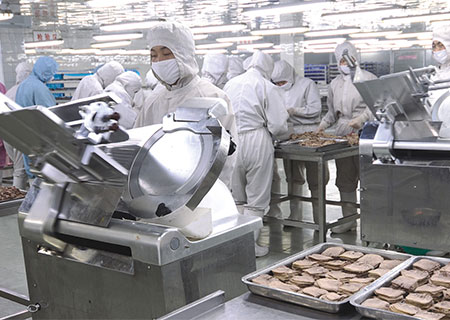 The company can produce wheaten food products(such as dumplings, wonton,doubao, etc)and the fruit and vegetable products(such an onions, potatoes, carrots, kiwi fruit, strawberry, etc)3500 tons each year, and can produce frozen flavoring meat products, cooked food 4000 tons each year. The products are ecported to Japan, America,  Australia, Hongkong and other countries and regions. And the sale of the products takes a larger share in the domestic market.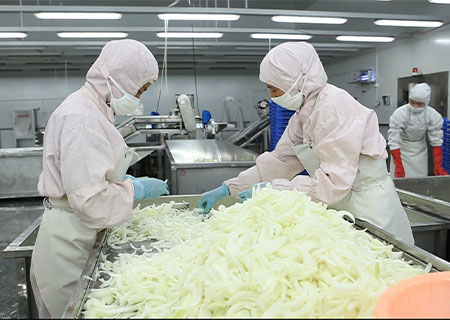 Shijiazhuang Huikang food co., ltd. has obtained the license for heat-processed meat and its products derived from cloven-hoofed animals stipulated by the Minister of Agriculture, Foresty and Fisheries of japan since 2001; has acquired ISO9001 certificate in 2002 and HACCP certificate since 2003. Our company has established Good Manufacturing Practice and Sanitation Standard Operation Procedure, and processed products in accordance with requirement of Hazard Analysis Critical Control Point, formed a complete quality safety inspection and supervision and supervision system, so as to assure that the products can meet the relative quality standard of exporting foodstuff.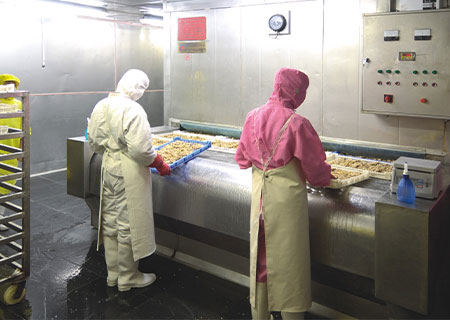 Our company is the champion in the competition of this industry, supply the market with high-quality and safe products, Awarded with good reputation, and become the ldading exporter in China. Favored by domestic and foregn clients.
Shijiazhuang Huikang Food Co., Ltd. always follow the business philosophy of "Quality is the fundamental of enterprise development;integrity is the driving force of enterprise development. We sincerely welcome all industries to join us and create brilliant future.